Don't forget to subscribe to the Saltcon weekly newsletter, to get all your up to date news. https://saltcon.uk/newsletter/
Day three, as I said these updates will be a little shorter as i'm having to do them earlier in the day to fit around my schedule of steroid injections. Anything posted after the daily update will be captured in the following days daily update.
Best Images
Worst Images
Video Review
The Classical Liberals chanelled the energy of their local video editor today as Tommy1Boys released several videos. Corrrrrrrrr
Bouncy text is really confusing and difficult to read and even I can recognize the modern song done by Piano. Not sure what the colour scheme was here as that blue definitely isn't a normal Clib colour, almost no grey whatsoever but hey ho.
I'm noticing a theme in music here. Did someone just download the Piano versions of songs from the greatest showman? The text doesn't bounce this time but it's Tory blue, which is confusing.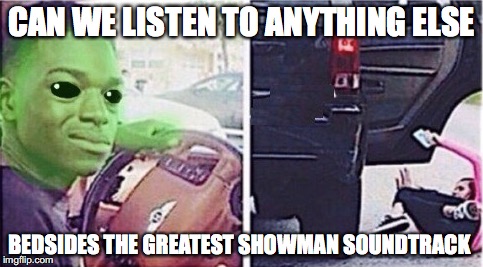 Green colour scheme here AND WE HAVE GRADUATED ONTO MAMMIA MIA BY ABBA. It is still piano though. The text is a bit fast but the transition is a bit nicer. Overall there is no "video" in these videos they're basically slideshows uploaded to Youtube which is sad.
Campaign Review
Joecphillips wastes a day with an ambulance crew when he could of spent that time campaigning (unless he's going for the A&E Vote)
Labour candidate Glenn_Cullen reminds voters in Derby of the horrors of the blitz, also breaks electoral law by carpet bombing an area with leaflets
Classical Liberal candidate canvasses inside a care home, which I'm fairly sure is illegal as they can't opt out and don't have the option to turn him away when he's serving their fucking tea
Duncs11 gaffes again as he says theocracies are bad, shortly after being endorsed in an event by HenryJohnTemple, who is probably being investigated for vandalism after nailing bible verses to town hall doors.
Labour candidate abuses his position of authority and job role as a postman to canvas (again, fairly sure this is illegal)
BloodyContrary tries to tell the Libertarians to stop thinking about profit, and obviously fails because Libertarians will be Libertarians reee sin taxes
Willshakespeare99 tries to tell Saltcon to fuck off speaking in cliches in an attempt to annoy us, but forgets we have a long memory.
Seimer1234 holds the most realistic campaign ever, hires a large hall, expects a crowd of thousands, only 40 (which is still high) turn out.
Conservative Deputy Leader and Chancellor turns up to the regional south west debate and starts asking questions about Kent (lmao)
There are a couple of events that happened today that we've decided not to report on. While we value creativity and are looking for funnies these events are pushing the boundaries of ridiculousness and we don't like rocking the boat, we're looking at the crack cocaine snorters in Labour here. One of whom did a fucking 4 hour livestreamed pole dance (insert pole fitness meme here) and one of whom went on a space trip round a temple and football stadium.